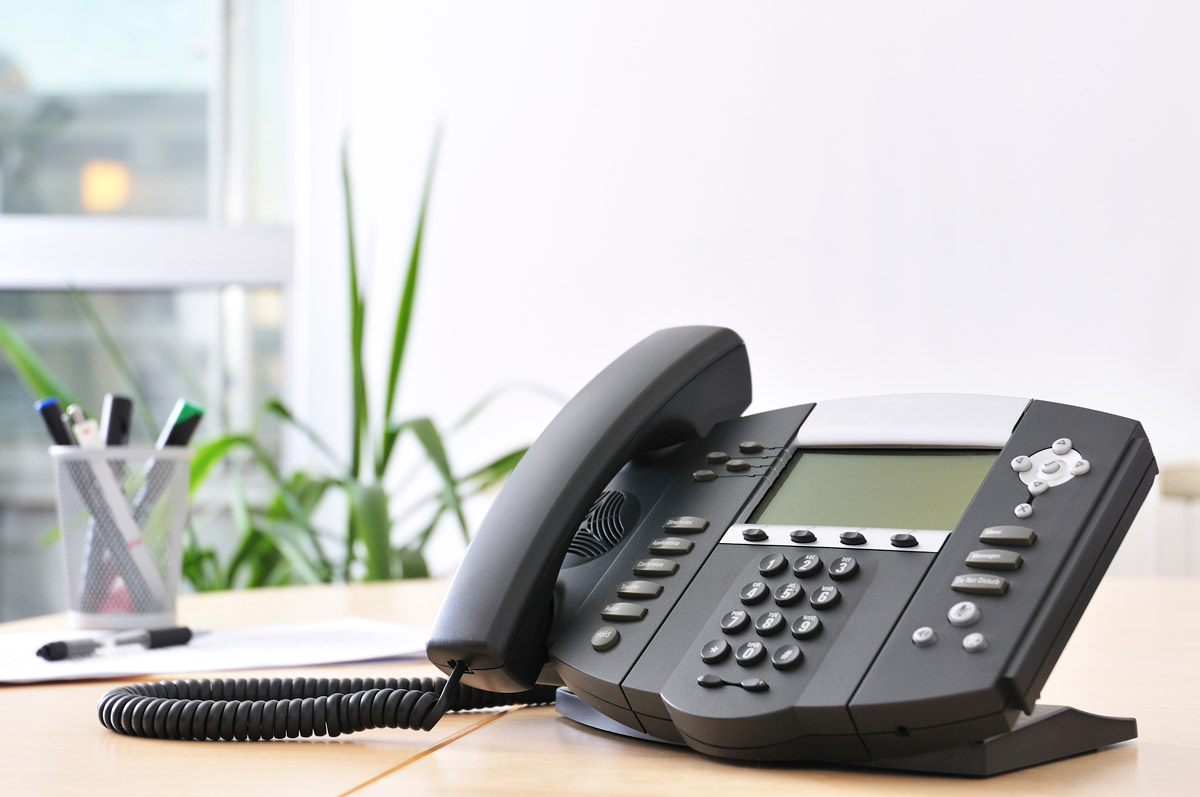 We develop telephony applications that are easy to use and puts user experience first.
We do this by using stable and proven open source projects. This way, we minimize licensing costs and free up resources, so we can adjust to your needs instead.
Contact us
Why build a custom telephony solution?
There are many reasons to develop a custom telephony solution. Do you want to work smarter and more efficiently? Do you have a workflow where you repeat the same tasks - a workflow that could be automated?
Examples of adaptations:
Record all calls automatically, and upload the recording to the user's calendar with a listing of who called and how long the call lasted.
On incoming calls, look up information in your ERP system and routes the call to the internal contact if available.
When your staff can not receive calls, replace the usual voicemail with an IVR where you can leave a message or speak with customer service.
Why not automate manual operations that are carried out frequently and takes time from other tasks? How can you provide added value for your customers? Some of the available functionality is:
Call recording
Interactive voice response (IVR)
Integration with web services
Calendar integration, such as Exchange or Google Calendar
Lookups in databases, to route calls or playback information.
How we work
The first step is an introduction meeting where we look at your needs and desires. When we understand your requirements, we can use our technical expertise and propose possible solutions.
We continue with a pilot study were we evaluates solutions and user interface details. In this process, we work together with you to outline and discuss possible solutions. Sometimes we will build a prototype to evaluate how end-users perceive the solution.
After this phase, we can provide you with a quote. Then we go into the implementation-phase where we develop and setup the application for you. Whether you decide to go ahead after the pilot study or not, you keep all the material that we have developed together.
With open source as a foundation
By using open source components as a foundation you can always continue to develop the solution in-house or with another consultant without being dependent on a single producer or consultant. We mainly uses Asterisk and Kamailio.
Asterisk is a telephone pbx that handles many different protocols, including SIP, which is the most common protocol for IP telephony. Asterisk can also interface with telephony cards for analog and digital connections.
Kamailio is a SIP-proxy that can be used to scale and handle failover, for example by joining multiple Asterisk-servers together in a cluster.
When we are cooperating on improving the technology that we use as a foundation the work effort is shared with many others. It is also possible to independently develop new functionality without waiting for a single manufacturer.
This leads to a proven and stable foundation, as well as rapid improvements. This also means that you as a customer can choose a partner for support and development that can deliver what you need, without being locked into a single vendor. This levels the play-field and give the control back to you.
Consulting and Support
Do you need consultation? We build solutions on top of Asterisk and Kamailio. We also do custom web development. And everything in-between.
We also offer support contracts and can work proactively with you to manage your services. If you need somewhere to put your server we offer co-location. Contact us and we will help you out!